I'm... not too sure if this has been posted or not, but I never seen the picture before. If it has, tell me. XD;; What is the picture, you might ask? ROY PUTTING ON HIS SHIRT. I don't know about you, but I think it's sexy. :P

Oh... and er... Armstrong's in it.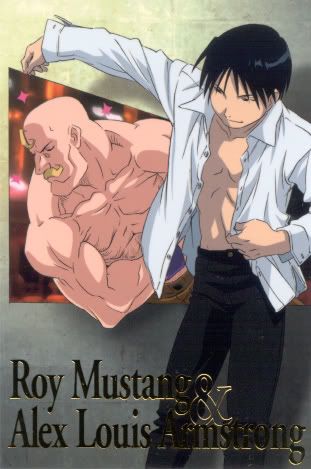 Sorry again if it was already posted. x_x; Enjoy.