Not sure if this has been mentioned, but I don't think so.


Animage February issue-- they did a poll of the 100 Favorite Characters of 2004!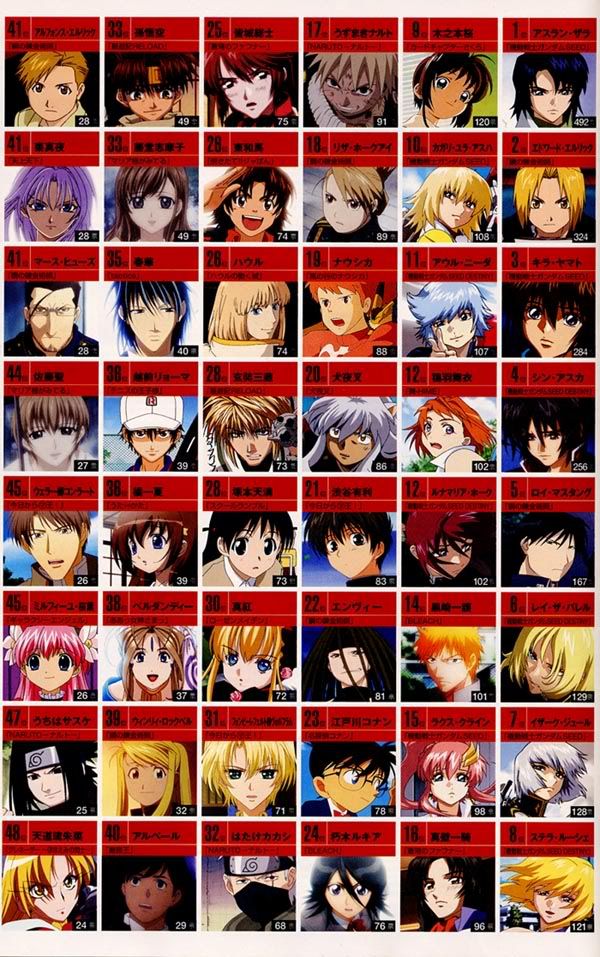 Behold the #2. And the #41, while you're at it. Both of'em. And the #5, and the 22, and the 18, and the 39... And the #28, but that's just if you're me. *squee* Howl!

Who's that guy at #1, anyway?