*waves* Uh, hello everyone - just another newbie mad about FMA reporting with fanart. I finished the series last week, am reading the manga, and naturally, I am drawing fanart like there´s no tomorrow (even though I should be working on original stuff!)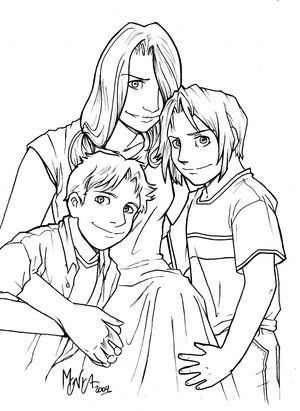 Ok, as a rule I am very very bad at drawing small children, and I was afraid the characters wouldn´t be quite themselves when drawn in my style, but over all I am pretty pleased with how this one came out, even if it´s far from perfect. It makes me grin like an idiot and want to burst into tears all at the same time. Ah, the angst...

I have a lot of crappy FMA sketches up here (including the first version of the Sins picture I am inking now), and if you are interested, the rest of my stuff can be found here. Hope you like!