I was doing random google image searches. The End.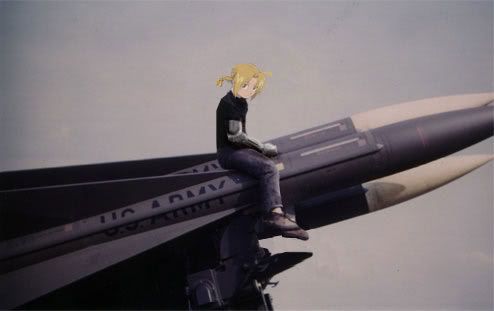 ROCKETTO EDO! Might be more funny for the people who are further along in the series. His hair is doing a Ranma thing. Haha.
Original Picture:
Can you believe I spent most of my time making this guy shorter instead of pasting Ed's head on top of him?
WHO ARE YOU CALLING A SMALL PIECE OF CANDY THAT KEEPS GETTING RECYCLED BECAUSE HE'S STUCK ON THE BOTTOM OF THE TREAT BASKET AND NEVER GETS HANDED OUT?!
And uh...BUNNY! =D