I made leg automail! I need to remake the knee part--it came out too small. Yay for camera's with timers! Boo for not having the best of aim when setting a camera on a counter...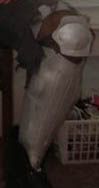 pic 1
pic 2
pic 3
pic 4
pic 5
Role reversal! Vegence is gooooood~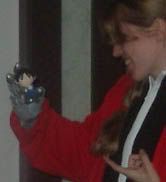 Who's the bean now??