I am SO going to hell for this. No pass Go, collect $200. I'm going to hell in a handbasket.

Number One: There is a warning that goes with this: It is Ed/Roy. If you can find and identify the chibi, ten points to you! EPISODE 51 SPOILERS!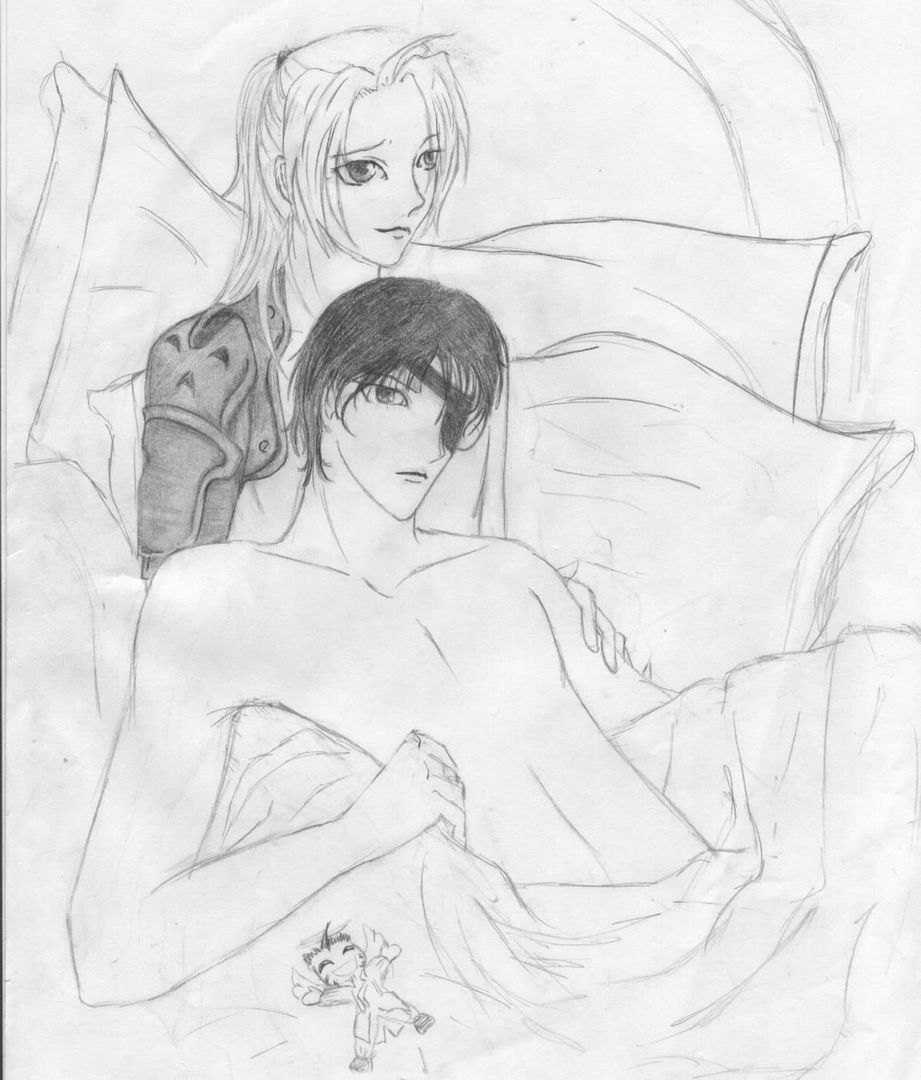 Number Two: Angsty Ed pic.






Number Three: Utena Spoof pic. Tiny hint of Ed/Roy. ^^