I actually took these pictures like five weeks ago and never got around to posting them. I got all of these FMA figurines at Otakon and decided to take them with me to my dorm so I can have company and....yeah.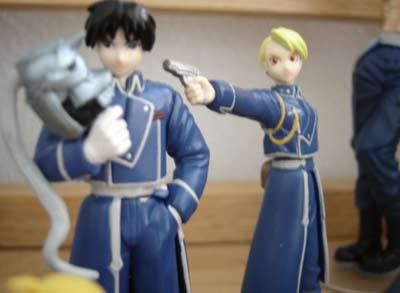 Riza is defensive about Al's head.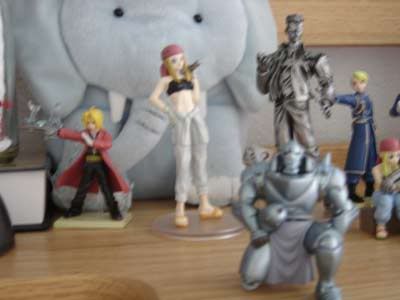 side one. There's my elephant CD case which is thinking to knock Winry off the desk or something. And Riza's after metal!Scar (the ONLY one that I don't have a color version of...I actually got lucky and only got a duplicate once and that was Al; I gave the duplicate(metal) to a friend). And yes, the kneeling Al is holding his comical-looking head. =D;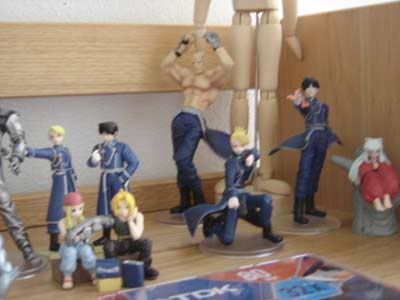 other side! Inu Yasha also hangs out with the figurines as well as my "poser-man" as I like to call it.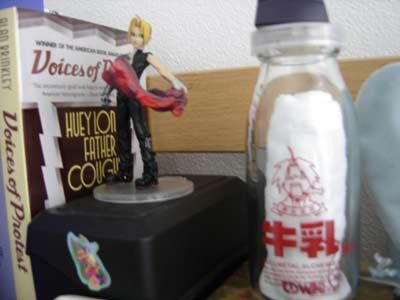 Edward next to a book I have for a film/history class and the milk bottle I got. WHO ARE YOU CALLING SO SHORT THAT HE HAS TO STAND ON A PLASTIC CARD CONTAINER TO BE TALLER THAN A MILK BOTTLE?!!111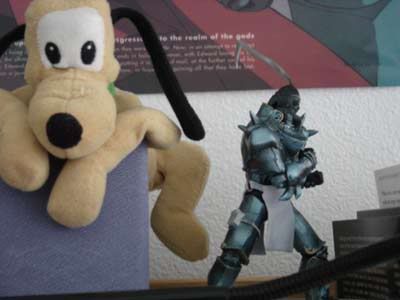 Al next to Pluto and one of three hagaren posters I have up.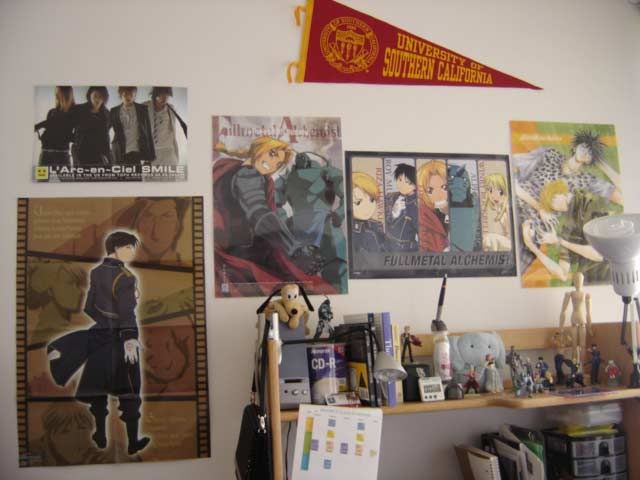 my desk. GUESS WHERE I AM GOING 2 SKOOL. :O